Take a Flight Around Pascal Steel's Latest Project!
For an up-close-and-personal look at the building's progress, one of our contractors used a remote control helicopter to take this amazing aerial footage of the structure. This technology shows a beautiful view of the surrounding area as well as giving a full overview of how our construction is coming together.
Phase 3 Storage Premium (Interior View)
Phase 3 Storage Premium (Aerial View)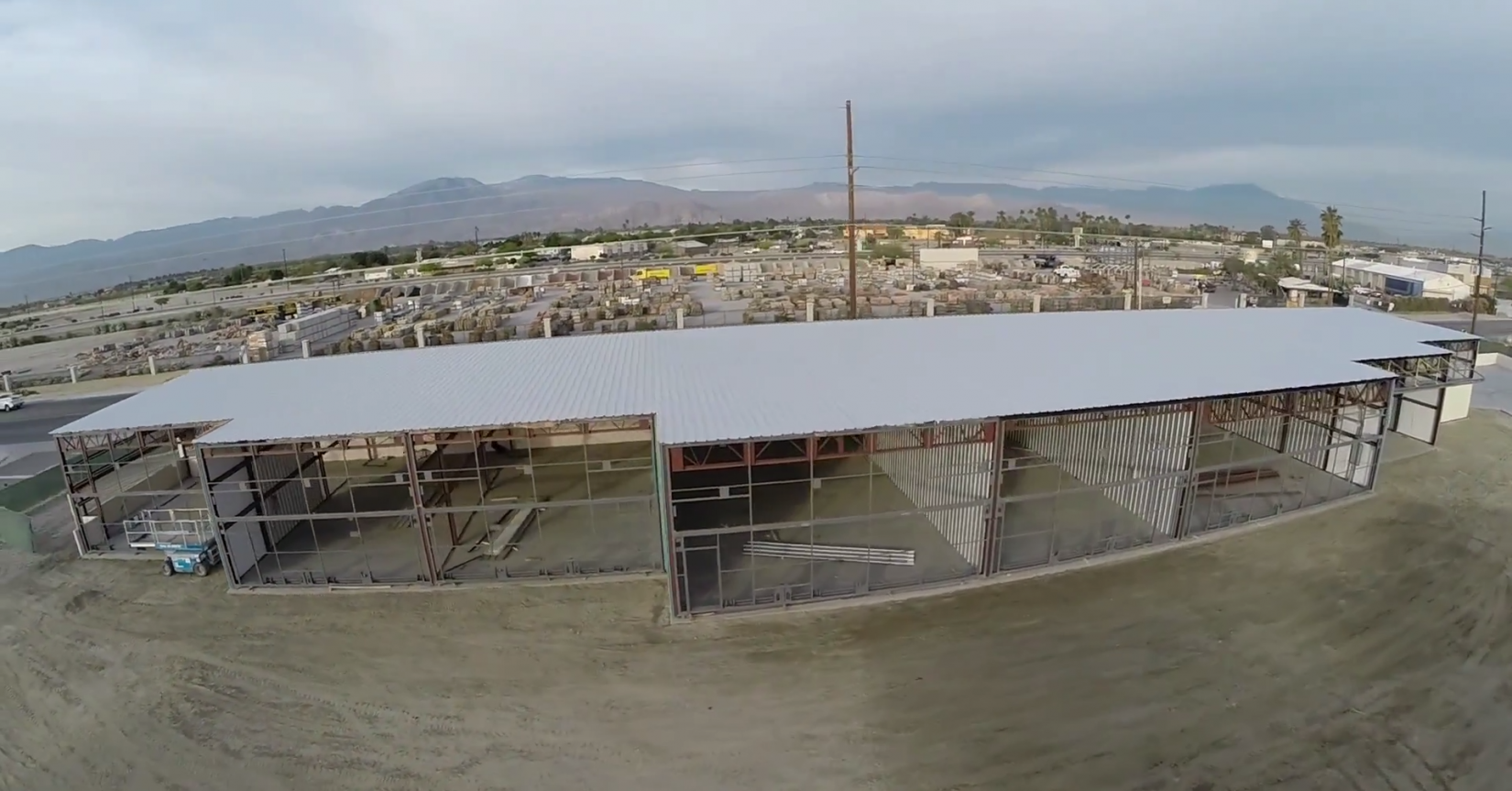 RV Storage Building Installation in Indio, CA
This pre-engineered steel building is located in Indio, CA and is approximately 40,000 sq. ft. Pascal Steel is installing the primary & secondary framing, roof, and wall panels of this pre-engineered RV storage facility for All Inside Storage Premium, a self-storage company in Indio, CA that caters to owners of recreational vehicles, boats, and even airplanes!
The new installation is an example of the quality building construction that Pascal provides throughout California. View other project photos.
We really enjoyed these videos and hope you will too. Please let us know what you think on our Facebook or Twitter pages. And if you really think they are cool, please push the share buttons directly below the post to share with your network.