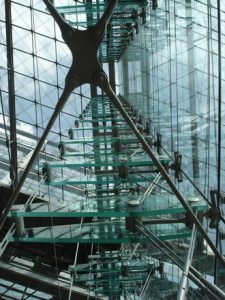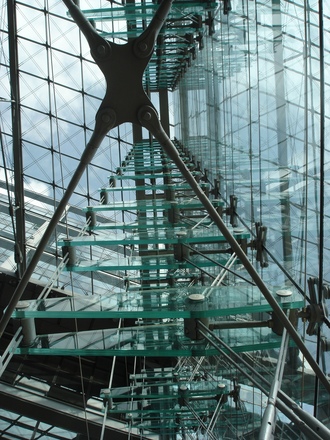 The modern steel building demands more than four ninety-degree angles.
Individuals, small business owners, farmers, and religious or charitable institutions are literally thinking outside the box when choosing to build with metal buildings and steel structures because their needs have become more complex.
In this blog, learn about the benefits of choosing steel in non-traditional and hybrid designed steel buildings, which are soon becoming the norm.
Challenging Common Perceptions of Steel Buildings
Ask an average person to describe a steel building and some of them will respond by falling back on the common perception of a vast, cavernous space with little or no interior design elements and heavily-stained concrete floors.
A workshop, a garage, or a warehouse often comes to mind when you think of a steel building — buildings that echo the footfalls and labor-intensive activities of their inhabitants. There is, however, a growing awareness of the potential for architects and builders to spread their creative wings in the way they envision modern steel structures.
Benefits of Rebuilding with Steel
In 2003, the Cedar Fire, which was the largest wildfire in California history, swept through San Diego County and destroyed over 2,820 buildings. The residents of the thousands of acres of destroyed property were faced with a choice: rebuild their homes, neighborhoods, commercial, & farm buildings with the wood framing as they originally stood, or construct them from steel.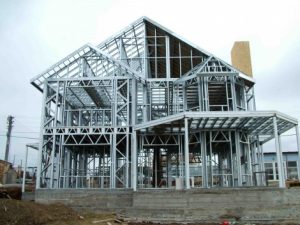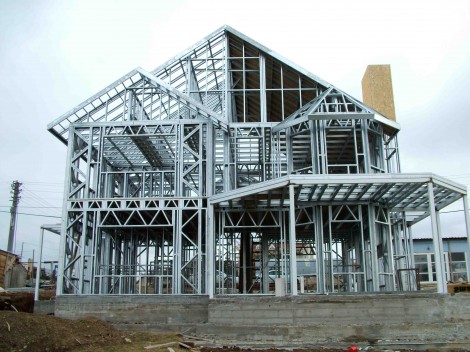 Those who chose to rebuild steel did so for several important reasons:
It is fire, water, and termite resistant, far surpassing wood in longevity.
It is resistant to earthquakes and other natural disasters. It is a stronger, lighter, and more flexible material than wood for combating the elements.
Steel is a renewable material often used in eco-friendly construction. It can be recycled at any time and produces less waste in construction since smaller pieces can be melted down and reused for later projects.
Building with steel often decreases homeowners' insurance premiums because of its durability
From a design standpoint, steel can reinforce greater spans of open space, requiring fewer columns for reinforcement
Modern design techniques allow steel framing to be combined with wood exteriors that replicate the aesthetics and charm of an authentic wooden home or commercial building
, and the creative possibilities of hybrid construction are growing exponentially.
This is just one example of how putting aside tried-and-true, "it's always been done this way" preconceptions, allowed the victims of the California fire storm to consider what steel building construction could offer.
The decision to build a custom steel structure may be practical and economic, or it may be primarily aesthetic. The potential applications are limited only by what an individual or business owner can imagine or visualize. Pre-engineered metal buildings are all designed to meet specific requirements of your project's location for wind, snow, rain and seismic coding.
Steel Advantages for the Small Business Owner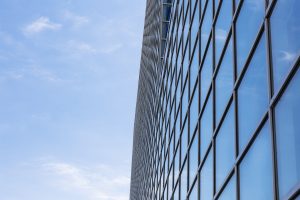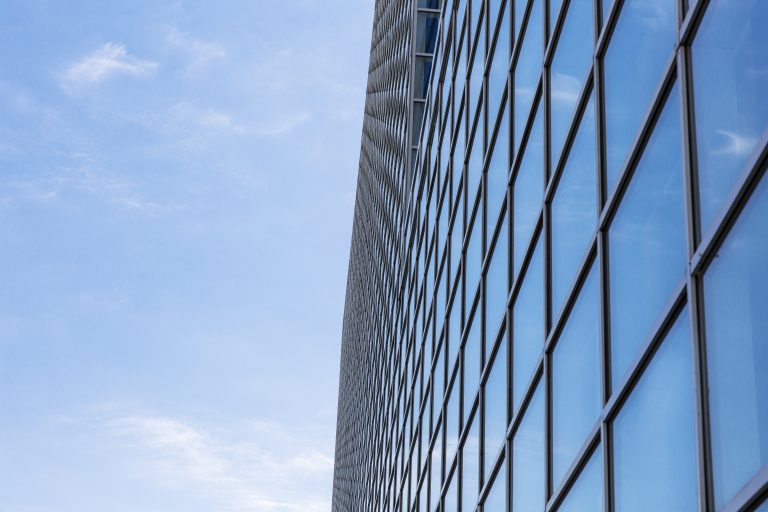 The greatest single factor in leveraging steel for smaller-scale construction projects is the increased availability of components that exponentially expand the design possibilities for steel.
Steel buildings have grown from a niche product that primarily served contractors, plumbers, carpenters, or auto mechanics to an all-purpose, utilitarian alternative for traditional wood-frame construction. It's even possible for the average person to be more involved the design process and experience a steel building design with 3D printing.
Examples of the non-traditional steel buildings that are growing in popularity:

A separate, detached office for their business can sometimes help create a much-needed separation between personal and work space, bypassing expensive rent payments at another location.
Constructing a steel garage to repurposing the old garage space as a home office. The office space may be just the right size while the larger steel garage can offer additional storage space.
Martial arts instructors and gymnastic coaches have discovered steel buildings make perfect training facilities.
Wholesalers and entrepreneurs are also finding that small steel buildings are equally suited to the warehousing of goods or the startup of the next Amazon. The added security and stability is especially useful to those in contentious climates because steel offers greater protection for a business' assets.
What is waiting outside the steel box?
It's a good bet that while steel prices remain low people will keep expanding their ideas of what a steel building should be. In five more years, many people will personally know someone that has chosen to build with steel or used it themselves to construct a garage, aircraft hangar, or beauty shop.
Who knows where the final half of the current decade will take steel buildings? The options are simply too sophisticated and numerous now. These options demand that consumers think differently about steel.
Contact us to discuss why 2016 is the right year for steel and how we can help you explore the combinations of durability and appeal that steel provides.